Virginia Noreen Anderson
April 24, 1938 - August 7, 2016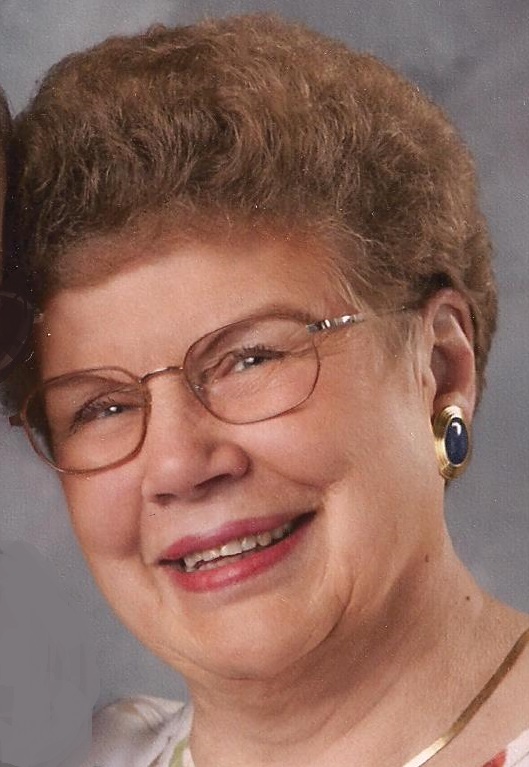 Virginia Noreen Anderson, 78, of Janesville, WI died on Sunday, August 7, 2016 at Cedar Crest Health Center. She was born April 24, 1938 in Eau Claire, WI, the daughter of Dr. Axel L. and Signe (Noreen) Nelson. She attended schools in Eau Claire and graduated in 1956 as valedictorian from Eau Claire Senior High School. Virginia furthered her education at Gustavus Adolphus College in St. Peter, MN graduating with honors and a bachelor of science degree in English in 1960. She taught English at Janesville Senior High School where she met Raymond E. Anderson, a mathematics teacher there. They were married in June of 1962 at Immanuel Lutheran Church in Eau Claire. In 1966, their son, Joel was born and in 1968, their daughter, Abbey was born. Virginia considered herself blessed to be a stay at home mom for 19 years as her children grew up. During that time she was active in community and church affairs. From 1983 to 1988, Virginia went back to teaching as a substitute teacher in the Janesville school district and considered this a very positive growth experience in her life.
Virginia was a 54 year member of First Lutheran Church where she served on several boards, the church council, taught Sunday School and confirmation, sang in the choir served as a Stephen Minister and was leader of Mary Circle. Within the community, she was a long-time member of the RCHCE Progressive Club, Janesville Area Retired Educators, Wisconsin Retired Educators Association and a 30 year grateful member of the AA fellowship. She and her husband delivered Meals On Wheels and actively supported many community organizations including Janesville Little Theater, Hedberg Public Library, Janesville Performing Arts Center, Beloit-Janesville Symphony and the Rock County Historical Society. For many years, Virginia and her family enjoyed spending carefree summers at the family cottage on Pine Lake. In retirement, she and Ray were blessed to be able to travel to all 50 states, Australia, New Zealand, Italy, Mexico and the Canadian Rockies.
Virginia Anderson is survived by her husband, Ray Anderson, son, Joel Anderson of Milwaukee, WI, daughter, Abbey (Michael) McDermott, granddaughter, Kaylyn McDermott all of Connecticut, sister-in-law, Irene (Robert) Kleinsmith of Janesville, nephews, Mark Kleinsmith of Janesville, Chris Anderson of Fond du Lac, WI nieces Catherine Raccio of Arizona, Mardel (Tom) Wien, grand-niece, Lyn-Le Wien all of Janesville. In addition to her parents, she was preceded in death by her step-mother, Vivian Nelson.
Visitation will be held at FIRST LUTHERAN CHURCH, 612 North Randall Avenue, Janesville on Friday, August 12, 2016 from 10 a.m. until 12 Noon with funeral services to follow at noon. Rev. James Melvin and Rev. Naomi Garber will officiate. Private interment will be in Oak Hill Cemetery. A memorial fund will be established in Virginia's name. The Anderson family is being assisted by HENKE-CLARSON FUNERAL HOME.