Wayne D. Krueger
February 6, 1924 - January 1, 2016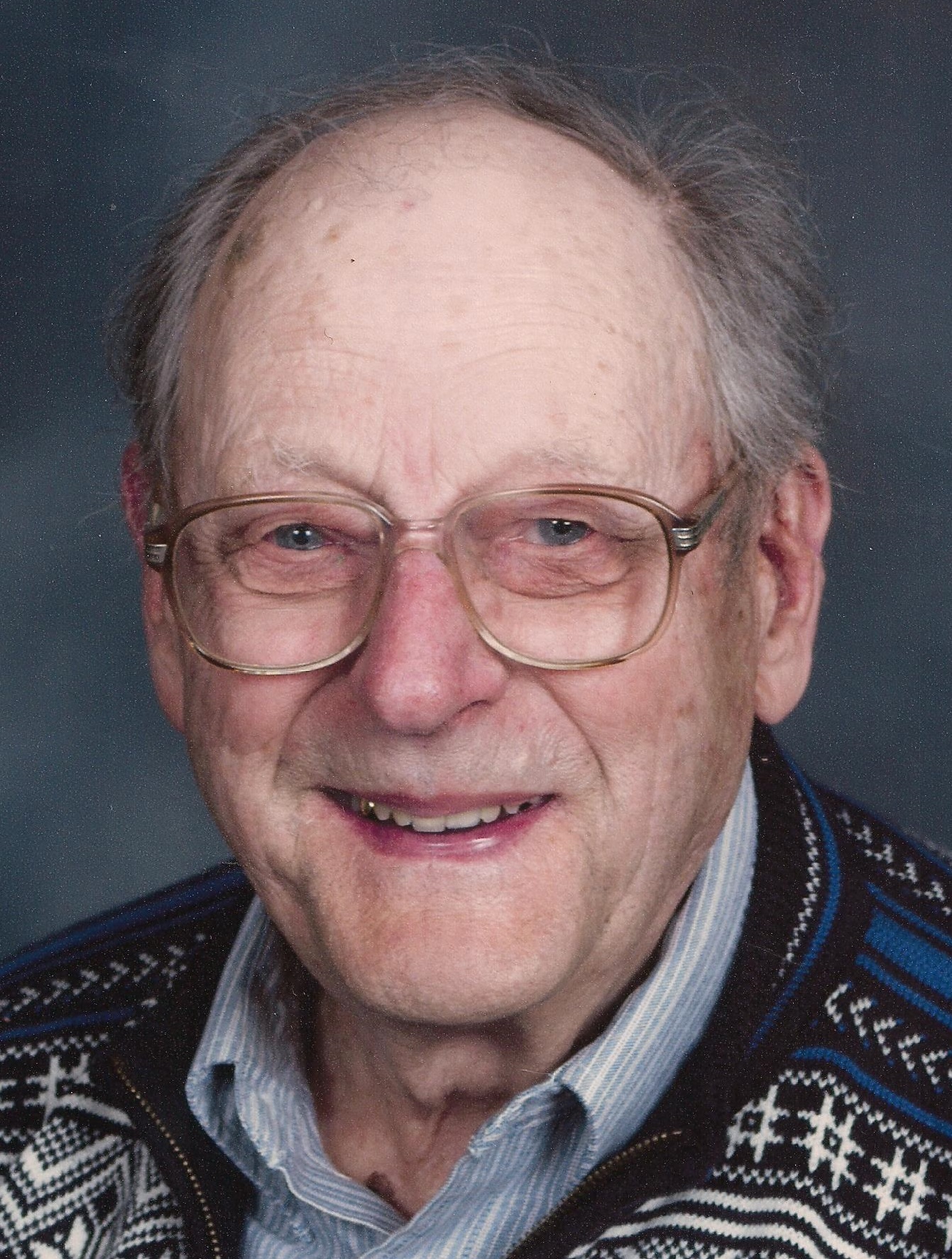 Wayne D. Krueger, 91, of rural Milton died Friday, January 1, 2016 at the Edgerton Care Center. Wayne was born on February 6, 1924 at Orfordville, the son of William F. and Tilla (Dahlen) Krueger. He grew up on a farm near Orfordville and graduated from Orfordville High School. He married Nellie Appleby on November 12, 1950. Wayne worked on the family farm at Orfordville until 1955 when the family moved to a farm west of Janesville. He farmed west of Janesville until 1972 when the family moved to the farm on Newville Road which his son, Donald continues to operate at this time. Wayne was a charter member of Faith Lutheran Church where he had served on the church council. He was a member of the Tri State Breeders Association and AMPI.
Wayne Krueger is survived by four children, Connie (Walter) Jones of Lakeville, MN, Donald Krueger of Milton, Alice (Tony) Dry of Amarillo, TX, Carolyn (Jay) Kaare of Chaska, MN, two grandsons, Jason ( fiance-Kelly) Kaare and Albert Garcia and a step-granddaughter, Amanda Billingsley. He is also survived by 4 nieces and 3 nephews. He was preceded in death by his wife, Nellie Krueger on January 16, 2004. He was also preceded in death by his parents, two sisters, Viola Goeson and Vivian Brown and an infant daughter, Sally.
A visitation will be from 3 to 6 p.m. Tuesday, January 5, 2016 at Henke-Clarson Funeral Home, 1010 N. Wright Rd., Janesville and from 10 to 11 a.m. Wednesday, January 6th at Faith Lutheran Church, 2116 Mineral Point Avenue, Janesville. Funeral services will follow at 11 a.m. Wednesday at the church. Burial will be in Newark Cemetery at 2 p.m. Wednesday. Memorials may be made to the Faith Lutheran Church Parish Nurse Program or Heifer International. Wayne's family thanks the staff at the Edgerton Care Center and Matt Haeger for their loving care and support. The family is being assisted by Henke-Clarson Funeral Home (608-741-1713).