Wesley Sturtevant
February 9, 1922 - April 24, 2013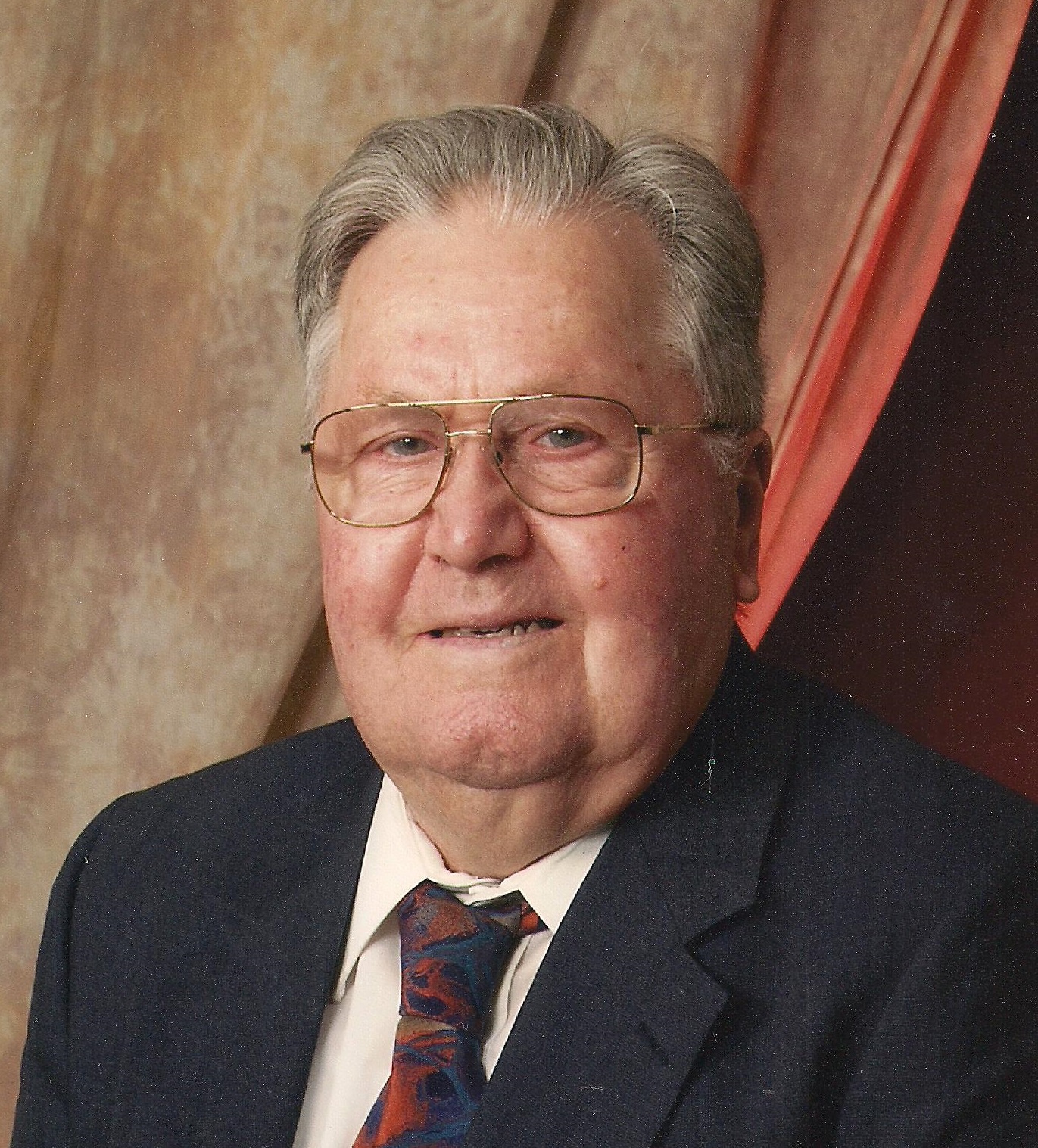 Wesley E. Sturtevant, 91, of Janesville passed away at Our House Assisted Living in Janesville on Wednesday, April 24, 2013. He was born February 9, 1922 in Whitewater, WI, the son of Warren and Henrietta (Lintvedt) Sturtevant. He graduated from Whitewater High School in 1939. Wesley married Jeanette Lemke on July 15, 1950 at St. Paul's Evangelical Lutheran Church in Fort Atkinson. He farmed in the Whitewater area until 1972 when he moved to Janesville. He was employed by I. G. Hall Implement in Johnstown Center from 1972 until retiring in 1992. Wesley was a member of St. Matthew's Evangelical Lutheran Church, Janesville where he served as an usher, was on the money counting team and was the building and grounds chairman for many years He also volunteered at the Adams School Breakfast and delivered Meals On Wheels. Wesley enjoyed dancing, bowling and playing cards.
He is survived by his wife of 62 years, Jeanette, one daughter, Kay Sturtevant of Janesville, nieces, nephews, cousins and friends. He was preceded in death by his parents, his brother, Merle, sister-in-law, Josephine Sturtevant, brother-in-law, Elmer Lemke, sister-in-law, Rachel Lemke, sister-in-law, Emma Klingbeil, brother-in-law, Elmer Klingbeil.
Funeral services will be at 11 a.m. Monday, April 29, 2013 at St. Matthew's Evangelical Lutheran Church. Pastor Jim Janke will officiate. Visitation will be from 10 to 11 a.m. Monday at the church. Burial will be in Jenson Cemetery, Edgerton. The family is being assisted by Henke-Clarson Funeral Home.