Willard I Bradford
March 16, 1934 - November 20, 2014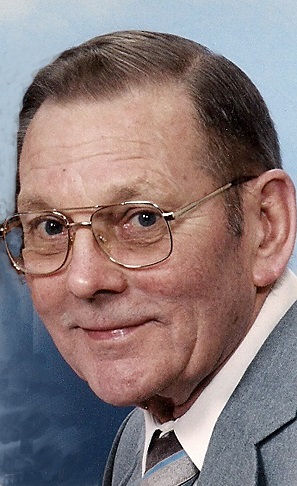 Willard I. Bradford, 80, of Janesville passed away at his home on Thursday, November 20, 2014. Willard was a member of a long-time Wisconsin and Rock County family. His great-great-grandfather, Frank I. Bradford settled in Rock County in 1873 and his great-great-great grandfather, Ira A. Bradford was an abolitionist, an original settler of Plymouth, WI and served in the Civil War with the 32nd Wisconsin volunteer infantry division. Willard was born in Janesville on March 16, 1934, the son of George and Helen (Lasher) Bradford. He graduated from Janesville High School in 1952 and was a U. S. Navy veteran. He married Yvonne Dunning on March 17, 1953. Willard was employed for 37 years by Gardner Baking Company and following his retirement, he worked for a time for Archway Cookies, Robinson Marketing and did volunteer repair work for the elderly with A.D.R.C. Willard was an avid wood worker.
Willard is survived by his wife of 61 years, Yvonne, two sons, David W. (Janet) Bradford of Menomonee Falls, WI, George "Joe" (Renee) Bradford of Wisconsin Dells, WI, five grandchildren, Matthew Bradford, Ryan (Leslie) Bradford, Robert (Colleen) Bradford, Anna (Tim) Stieve, Ted Bradford, three great-grandchildren, Ricky, Brandon and Kane and his brother, Leon (Rose) Bradford of Leyden, WI. He was preceded in death by his parents.
Funeral services will be at 12 Noon Monday, November 24, 2014 at Henke-Clarson Funeral Home. Burial will follow in Oak Hill Cemetery. Visitation will be from 11 a.m. until Noon Monday at Henke-Clarson Funeral Home.