William (Bill) F. Marklein
August 11, 1957 - May 14, 2015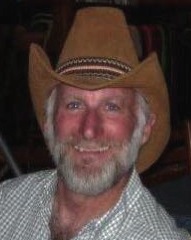 Bill passed away at his home in Janesville, WI at the age of 57 years on Thursday, May 14th, 2015 surrounded by his family after a brief struggle with cancer. He was born in Dodgeville, WI on August 11th, 1957. Son of James and Marlene Marklein (Stoltz). Married to Joan Marklein (Sailing) in Janesville, WI on November 8th, 1986. He attended Dodgeville High School and graduated in 1976. He continued education at Southwest Technical College with an associate's degree in accounting. He worked as an accountant at Marklein Builders Inc. for 37 years. He also was a major contributor in the renovations at the Cobblestone Court in Dodgeville, WI.
He is preceded in death by his father James Marklein.
He is survived by his wife Joan Marklein (Sailing) and daughter Amanda Marklein, mother Marlene Marklein (Stoltz), his father-in-law and mother-in-law, Cliff and Ruth Sailing, his three brothers: Dave (Lori) Marklein, Dan (Janene) Marklein, and Dennis (JoAnne) Marklein, his sister-in-law and brother-in-law, Sue (Tom) Gantenbein, his brother-in-law, Tom Sailing. He is also survived by his nieces and nephews: Caleb (Autum) Marklein, Dusty (Trisha) Marklein, Colin Marklein, Melanie (Darren) Woller, Jessica (Tracey) Dunn, Kristin (Jay) Lindner, and Tyler (Lindsay) Marklein. He is also survived by his great nieces and nephews: Mackenzie, Mya, Hannah, Lucas, Ari, Calvin, Kayley, Brody, Jimmy, Joey, Avery, Briggs, and Griffin. Also survived by close family friends, Johnny (Lisa) Johnsrud.
Bill will be remembered for his kind nature, gentle heart, and incredible sense of humor. He was, and is, an outstanding father, husband, brother, and son whose love for his family was his true calling. Bill was an avid Wisconsin Badgers, Packers, and Brewers fan and loved all aspects of being a Wisconsinite. Bill will forever live in our hearts and memories as a true gentleman.
His family sends thanks to all of the support and love from Bill's friends and relatives for their prayers and kind wishes. Special thanks to Heartland hospice care, the fantastic doctors and staff at St. Mary's Hospital, and the entire team in the oncology unit of St. Mary's.
A funeral mass will be held at St. John Vianney Roman Catholic Church in Janesville at 11 a.m. on Wednesday, May 20, 2015. Monsignor Donn Heiar will preside. The family will meet friends at the church on Wednesday from 9:30 a.m. until the time of the service.
In lieu of flowers, memorials may be made to the family. Henke-Clarson Funeral Home is assisting the family.