William Charles Hunt
August 5, 1939 - December 22, 2013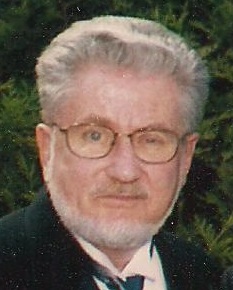 William Charles Hunt, 74, of Janesville passed away Sunday, December 22, 2013 at Huntington Place following an extended illness. William was born on August 5, 1939 in Janesville, the son of Donald and Annabelle (Wade) Hunt. He grew up in the Whitewater, WI area where his family farmed. He graduated from Whitewater High School and attended Milton College. He later received his associates degree from Elgin Community College. He served in the Army National guard from1957 to 1962. He worked in the plumbing and heating industry throughout his professional career. He owned a water softener business in Fort Atkinson, Hunt Mechanical Contractors in Janesville and B & H Plumbing and Heating in Carpentersville, IL. He retired in 2001 as a Union Plumber and Apprentice Instructor. He was a proud member of Plumbers and Pipefitters Local # 501 of Northern Illinois. After he retired from plumbing, he obtained his associates degree and worked part time as an alcohol and substance abuse counselor.
He was an avid photographer and loved photography from the time he was a child. He held a private pilot's license and owned a Cessna 172 for several years. His other interests included hunting, fishing and sports cars. His happiest moments were spent with his family and friends.
Survivors include four children, Marti (Dewayne) Ginn of Arizona, Kimberly (Richard) Dyble of Janesville, Jackie Hunt of California, Ethan Hunt of Pennsylvania, 13 grandchildren, Rachel, Amanda and Jessica Ginn, Alexander, David and Christian Dyble, Sofia and Charlotte Hinger, Larry Huff Jr., Ryan, Kaitlyn, Alison and Brady Hunt, three step-children, Dave, Derek and Tina Biba, one brother, Roger (Imogene) Hunt, three sisters, Donna (Bob) Hepfinger, Martha (Herman) Karhoff and Myrta Fitzgerald, six nieces and four nephews. He was preceded in death by his parents and a cousin, Ron Wade.
Funeral services will be at 11 a.m. Monday, JANUARY 13, 2014 at Richmond United Methodist Church with burial in Richmond Cemetery. Pastor Kim Brumm will officiate. Visitation will be from 2 to 4 p. m. on Sunday, JANUARY 12th at Henke-Clarson Funeral Home, 1010 N. Wright Rd., Janesville. In lieu of other expressions of sympathy, memorials may be made to Heartland Hospice, Rockford, IL. Special thanks to the Huntington staff, Mercy Hospice and Heartland Hospice and Deb, R.N., his primary care giver.