William E. Westphal
November 12, 1939 - September 30, 2017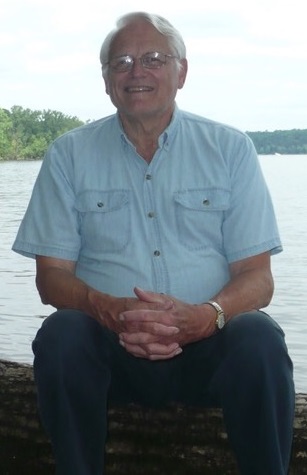 William E. Westphal, age 77, of Janesville, Wisconsin died September 30, 2017 unexpectedly and of natural causes at home.
He was born in Janesville on November 12, 1939, the son of Fred H. and Anna P. (Brix) Westphal, the youngest of five children. A lifelong resident of Janesville, Bill attended Janesville schools, graduating from Janesville Senior High School in 1958. He went on to attend UW-Madison, where he was an outstanding student and a member of Kappa Sigma fraternity, graduating with a Bachelor's degree in Business in 1962. As a UW undergraduate, he met Sandra Funke, and they married in 1965. The couple settled in Janesville.
Bill worked in the family business, Westphal & Co., Inc., with his father Fred H. and his older brother Fred T. Bill ran the electrical motor sales and repair division of the business, later named Energetics. In the late 1980's, Bill became the proud and sole owner of Energetics Industrial Distributors, which he owned and managed until he sold the company in 2004.
The son of German immigrants, Bill was proud of his heritage. He grew up speaking German and English at home and enjoyed sprinkling random German phrases into everyday conversations – whether or not they were grammatically correct. He loved to tell the story of coming home from Adams Elementary with a note pinned to his shirt that read "Speak more English at home."
Bill grew up loving sports, especially swimming and ice skating at Goose Island, which was near the family home on the river at the end of St. Mary's Avenue. He was an accomplished athlete who played the violin and piano (not by choice) and forged many lifelong friendships. Summers were spent at the family property on Long Lake in Birchwood, WI. Along with his older brothers Hans and Fred T., Bill was an Eagle Scout, a fact that he liked to proudly announce when anyone dared to offer assistance with something he could handle himself. Bill also loved to sing, starting when he was a boy, then in high school, and as a member of the choir at First Lutheran Church for his entire adulthood.
Bill and Sandy took many adventurous international trips to Europe, the Middle East, and South America due to Bill's leadership roles in his industry's trade association, and because Sandy loved to travel. They also took up downhill skiing, eventually turning skiing into a family affair with their three daughters. Many holidays were spent skiing in Hurley and the UP.
Bill enjoyed the outdoors and hiking in state parks, especially in Northern Wisconsin. And, he loved to follow or attend all Wisconsin sports, especially football, and could often be found on a fall weekend alternating between raking the leaves and heading inside when the Badgers or Packers were inside the 20-yard line to watch them score.
Bill loved his three daughters and was thrilled to see them become strong, independent women. He often visited them in the Twin Cities where they hiked, attended Badger/Gopher football games, and shared meals that usually ended with a pie that he brought from Janesville or picked up in Osseo en route. He reveled in watching his granddaughters get baptized, celebrate birthdays, play sports, and shoot off rockets in the park. Bill also made time to travel to San Francisco and Seattle to visit his siblings.
Bill was proud of his hometown and enjoyed living in Janesville. He chatted up friends and strangers alike at the library, coffee shops, restaurants, the post office, and the bank. One never had a talk with Bill, it was more like "having a listen." Being social and telling animated stories was quintessentially Bill, and he will be missed by all who knew him.
Bill is survived by his three daughters, Lisa (Paul) Rippe of Edina, MN; Tina (Kevin) Bohrer of Edina, MN; and Cia Westphal of Oakdale, MN; two granddaughters, Alaina Bohrer and Sarah Bohrer; his brother Hans Westphal of Seattle, WA; his sister Martha Fowler of Pleasanton, CA; and many nieces and nephews. He was preceded in death by his wife, his parents, and siblings Helen Dunn and Fred T. Westphal.
A visitation will be held at First Lutheran Church, 612 N. Randall Ave., Janesville, from 10 am to noon on Saturday, October 7, 2017. The funeral will follow at noon. Private interment at Oak Hill Cemetery.
Memorials may be made to the charity of the donors choice. The family is being assisted by Henke Clarson Funeral Home.