William Elmer Storer
April 27, 1962 - March 6, 2018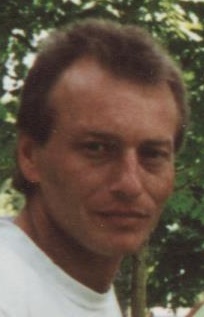 William Elmer Storer, age 55, of Fort Atkinson, WI passed away on March 6, 2018 at his home. He was born in Viroqua, WI on April 27, 1962, the son of Dale and Patricia (Kolden) Storer. He grew up in Janesville and graduated from Parker High School. William was employed by Keystone Foods in Jefferson, WI for the past 10 years and previously worked for Tyson Foods in Jefferson. He was a member of St. John Lutheran Church in Janesville. William was an avid hunter and fisherman.
Surviving are his mother and step-father Patricia and Lester Meehan of Janesville, his brother, Frank (Hilda) Storer of Middlefield, OH, his sister, Diane (Boyd) Crompton of San Antonio, TX, step-brothers, Eric (Lynn) Meehan and Jeff (Patty) Meehan, nephews, Matthew Storer, Ben and Bret Crompton, aunts, uncles and cousins. He was preceded in death by his father, Dale Storer, his grandparents, Elmer and Lucille (Flamme) Storer, Herman and Hildegard (Schlicht) Kolden.
A memorial service will be held at 11 a.m. Monday, March 12, 2018 at St. John Lutheran Church, 302 North Parker Drive, Janesville. Rev. Bond Haldeman will officiate. There will be no visitation prior to the services but the family will meet friends in the church fellowship hall following the services for a time of fellowship and refreshments. In lieu of flowers, memorials may be made to St. John Lutheran Church or ECHO. The family is being assisted by Henke-Clarson Funeral Home, Janesville.