William F. "Bill" Knipshield
August 15, 1917 - August 21, 2018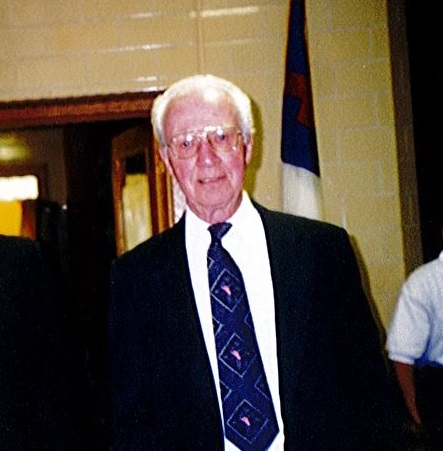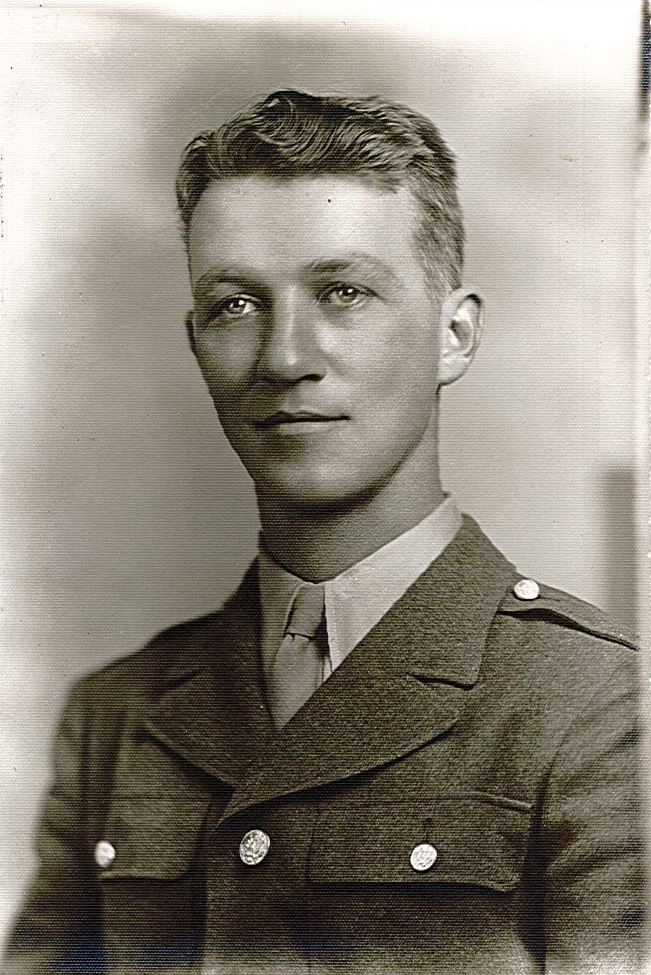 William F. "Bill" Knipshield, age 101, of Janesville passed away August 21, 2018. Bill was born in Janesville Township on August 15, 1917, the son of William and Mae (Conroy) Knipshield. He attended St. Mary's Catholic School and graduated from Janesville High School. Bill worked along side his parents, brother and sisters as a young boy everyday on a large produce farm they owned and operated in Janesville Township. They provided fresh produce to local residents and businesses. Bill lived his entire life on the family property. Bill also worked at Parker Pen and with Bill Wolf doing concrete work. He worked for General Motors for 30 years, retiring in 1978. Bill entered the U. S. Army infantry in the Calvary Division, as a gunner and radio operator. His unit landed on Omaha Beach, Normandy, France the day after D-Day in 1944. Bill was injured during combat and received the Purple Heart. He married Betty Ann Fuder, the daughter of Ann and Ben Fuder. Ben had a cycle shop business in Janesville (Benny Bicycle). Bill and Betty married on October 26, 1946 in Sturgeon Bay, WI and they raised two daughters. Cathy and Vicki. They loved spending time with family, traveling, especially to Northern Wisconsin (Boulder Junction) and caring for their property. Bill also enjoyed wood working, finishing furniture and antiquing with Betty. Bill was always there to give a helping hand, give advice if asked and share a little wit and humor.
Bill Knipshield is survived by his daughter and son-in-law, Vicki and Steve Stuessy of Brodhead, four grandchildren; Brian (Jenni) Baker, Matthew (Jolene) Baker, Jennifer Baker-DeGarmo, Roxanne (Chuck) Rezutek, five great-grandchildren; Lucas and Tyler DeGarmo, Jordan Rezutek, Breanne and Mason Baker, sister and brother-in-law, Cathy and Bill White as well as nieces and nephews. He was preceded in death by his parents, his wife, Betty, daughter, Cathy, sisters, Ev Gugel, Vernielle Haen and Hazel Miller; brothers, James who died in infancy and Army Private Donald Knipshield, Janesville 192nd Tank Company. Donald survived the Bataan Death March as a P.O.W. and was lost at sea while on a Japanese slave ship. His mother, Mae Knipshield served as the President of the auxiliary for the men in the 192nd Tank Company of Janesville, WI.
A Mass of Christian Burial will be at 11 a.m. Friday, August 24, 2018 at Nativity of Mary Catholic Church, Janesville. Father Rob Butz will preside. Burial will follow in Mt. Olivet Cemetery with military honors by Kienow-Hilt V.F.W. Post # 1621. Visitation will be at the Church on Friday from 10 to 11 a.m. Memorials may be made to the Green County Humane Society or Mercy Hospice. The Knipshield family is being assisted by Henke-Clarson Funeral Home.
"The family wishes to thank Janesville's Mercy Hospice for their assistance and support during this time."