William I. Jacobson
August 24, 1929 - July 1, 2018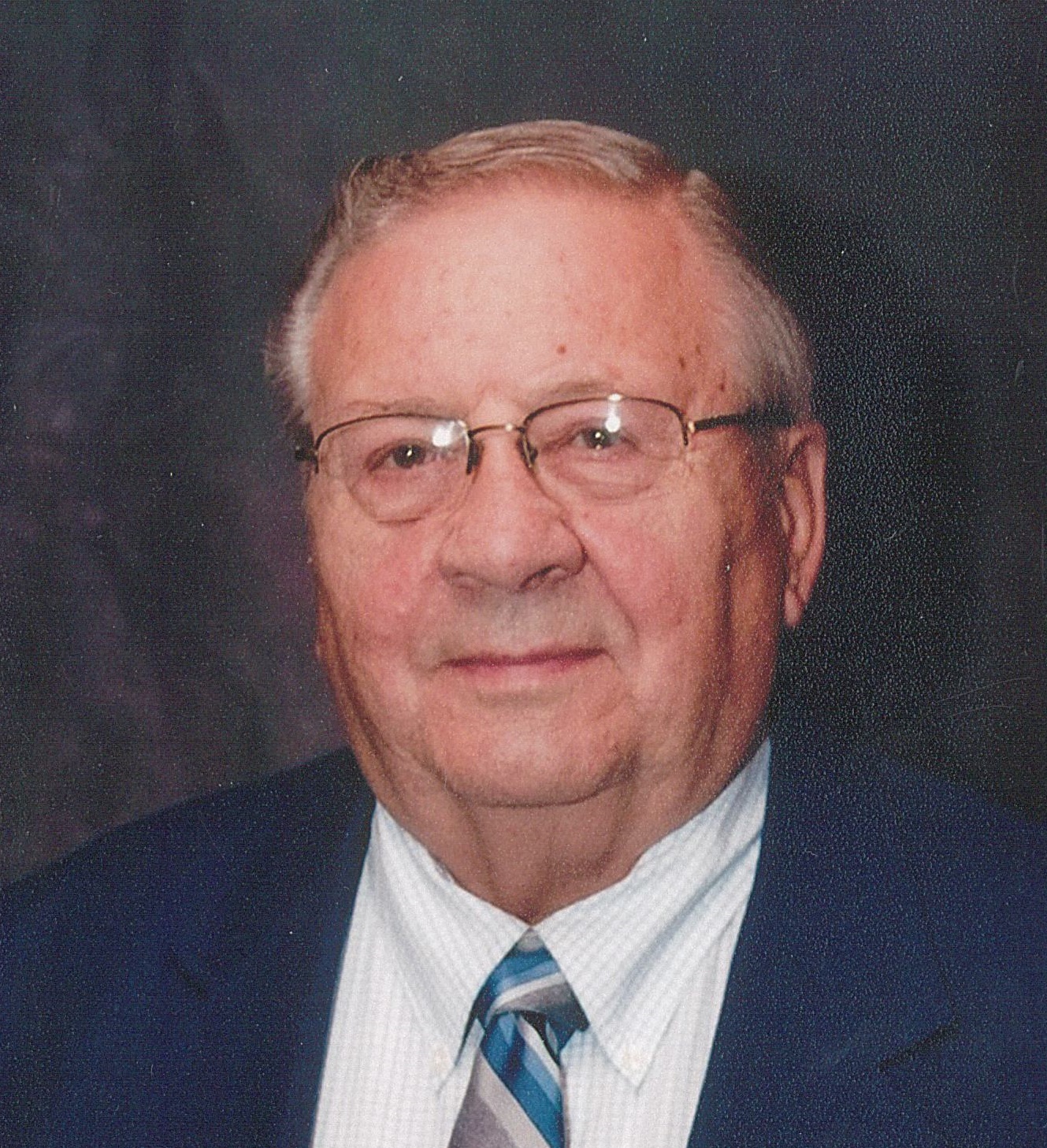 William I. Jacobson, age 88, of Janesville passed away on Sunday, July 1, 2018 at his home. He was born in Janesville on August 24, 1929, the son of Irving and Marjorie (Stoney) Jacobson. He grew up in Janesville and graduated from Janesville High School. He married Joan M. MacFarlane on January 29, 1950. Bill was a very proud Teamster. He began his career in 1949 working for Don's Delivery which was owned by his Uncle Don Gardner. He delivered everything from freight to groceries. Bill worked for Gateway Transportation the majority of his career and also worked for a time for Byrd Trucking in Waupun, WI. He finished his career by driving for JATCO until he retired in 1987. Bill was not one to sit still so he became a Handy Man and continued to do so until 2016. His customers were so appreciative of his skills, everything from yard work to installing handicap bars and risers to assist the elderly. He was a member of Cargill United Methodist Church, Morning Optimist Club and Janesville Moose Lodge # 197. Bill was a very proud family man. His grandchildren and great grandchildren were his greatest pride and joy.
Bill Jacobson is survived by his children, William (Carol) Jacobson of Janesville, Daniel (Barb) Jacobson of Mt. Horeb, WI, Margie (Jim) Murphy of Janesville, his grandchildren, Peter (Amanda) Jacobson, Chris Ford, Michael (Amanda) Murphy, Dan (Brooke) Jacobson, Patrick (Kristina) Murphy, Jennifer Jacobson, Steven (Stephanie) Jacobson, Betsy (Tom) Bechen, great-grandchildren, Jack, Alex and Henry Jacobson, James and Cassidy Murphy, Klare, Delaney and Will Jacobson, Matthew, Lauren, Ella and Emma Jacobson, David Landers and Nolan Bechen – who Bill just met for the first time last week, his siblings, Marilyn Ellis, Robert (Mary) Jacobson, Gordon Jacobson, John (Robin) Jacobson, Judy (John) Jacks as well as 23 nieces and nephews. He was preceded in death by his wife, Joan Jacobson on March 3, 2013. He was also preceded in death by his parents, his brother-in-law, Gib Ellis and his sister-in-law, El Jacobson.
Funeral services will be held at 12 Noon Thursday, July 5, 2018 at Henke-Clarson Funeral Home, 1010 N. Wright Road, Janesville. Rev. Susan Lockman will officiate. Burial will follow in Oak Hill Cemetery. Visitation will be Thursday from 10 a.m. until Noon at Henke-Clarson Funeral Home. In lieu of flowers, memorials may be made to the Salvation Army or to Wisconsin Public Television.